Body

Compatibility of occupation & eldercare - not without my pilot !
More and more professionals are faced with the great challenge of caring for relatives in their home environment. In professional life, this double burden can manifest itself in reduced performance, reduced attention and increased absenteeism of employees. It is often difficult to reconcile care and work, and an increasing number of incompatibilities are emerging. This makes it all the more important to have quick and competent support at your side in the event of an unexpected care situation.
This is where the "PflegelotsePLUS" concept comes in. Company nursing pilots are specially trained employees who support their colleagues in reconciling both.  

The care pilot PLUS ... 
Serves as first point of contact in the company and valuable guide in the care jungle
Offers an orientation aid for affected colleagues to find individual solutions to problems
Informs affected parties about operational and external support and consulting opportunities
Finally, the employer makes an essential contribution to a care-sensitive and family-friendly corporate culture through the use of "PflegelotsenPLUS"!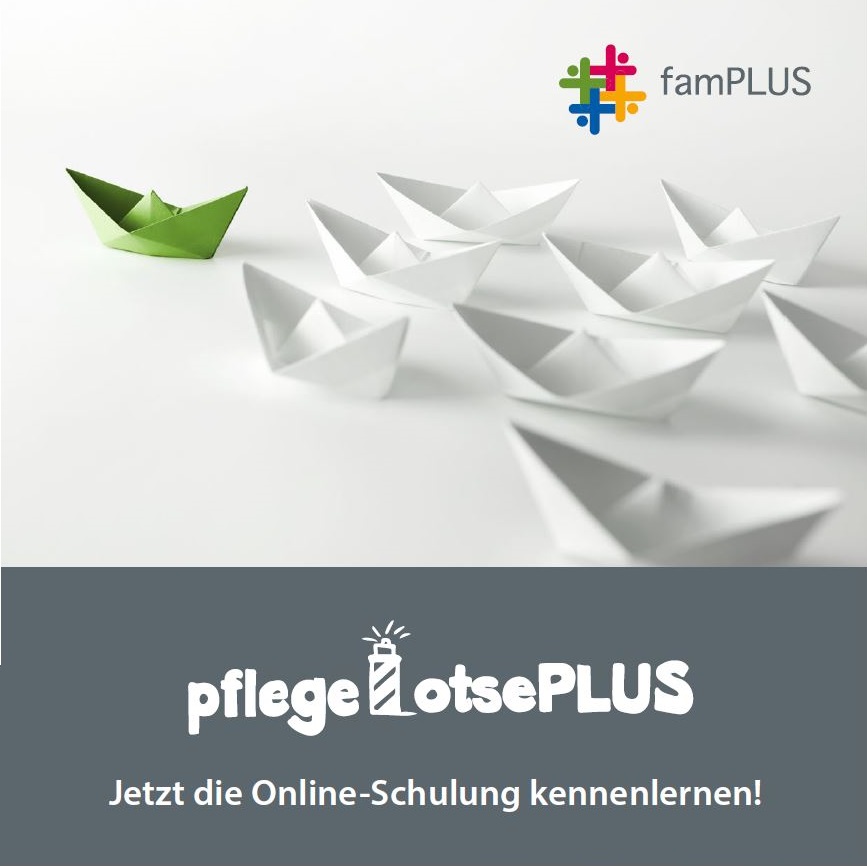 Would you like to train employees to become "PflegelotsePLUS" in your company?
Join our online-training regardless of location!

These training contents are waiting for you...
Tasks and role clarification of the "PflegelotsePLUS"
Information on the subject "Longterm care insurance"
Compatibility of work and care as well as provision for the future
Case studies from practice and implementation of the concept in the company
Appointments 2021
Basic training:
1. Training: March, 09.,11., 16. and 18th 2021
2. Training: September, 07., 09., 14. and 16th 2021
each 8:30 a.m. to 1 p.m. 
Update training:
1. Training: April, 19., 20. and 21st
2. Training: October, 05., 06. and 07th
each 9 a.m. to 12
Our PLUS makes the difference ! 
Because even after the seminar, the newly trained pilots are never left on their own!
The "PflegelotsePLUS" has a contact person of the famPLUS team available for questions at any time.


The aftercare also includes...
Support and assistance from experienced nursing experts when needed
Ongoing advice by telephone on questions and uncertainties in the advice of a colleague
Annual followup training by nursing experts of the famPLUS team
A virtual care case with supporting and always upto-date information material on regional counselling and care offers as well as helpful checklists, advice and brochures
Contact persons for questions on training and registration: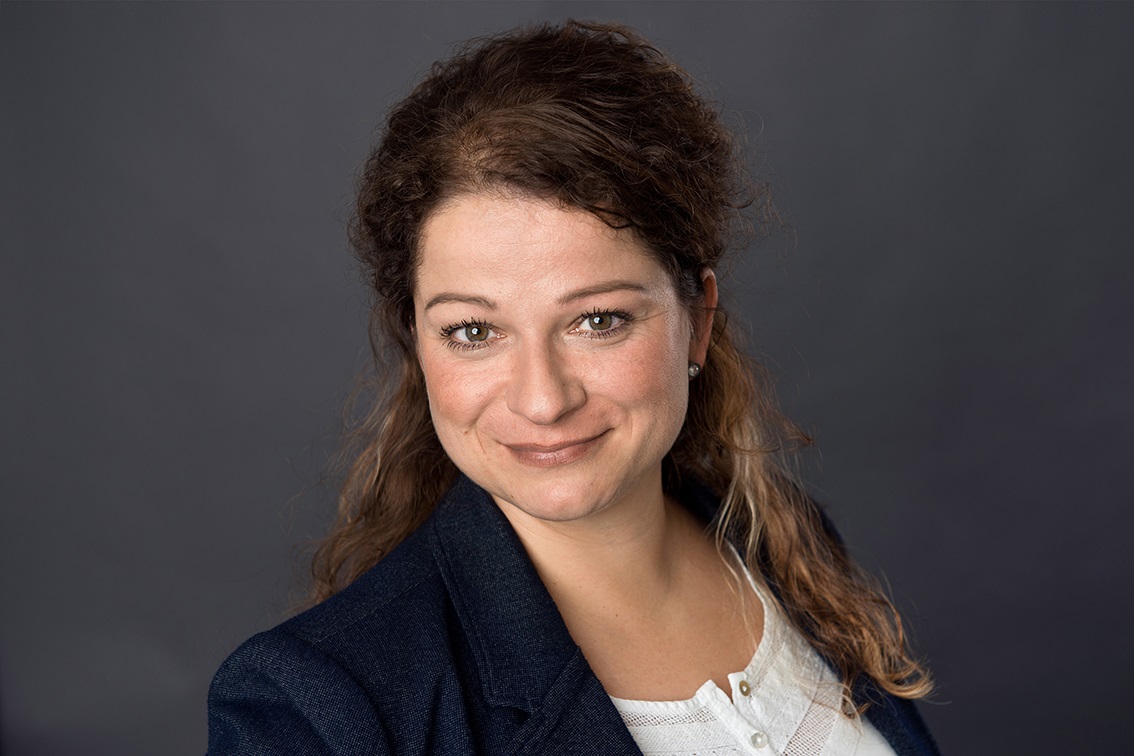 Anne-Katrin Schulz
          Pflegepädagogin (B.A.)
          anne-katrin.schulz@famplus.de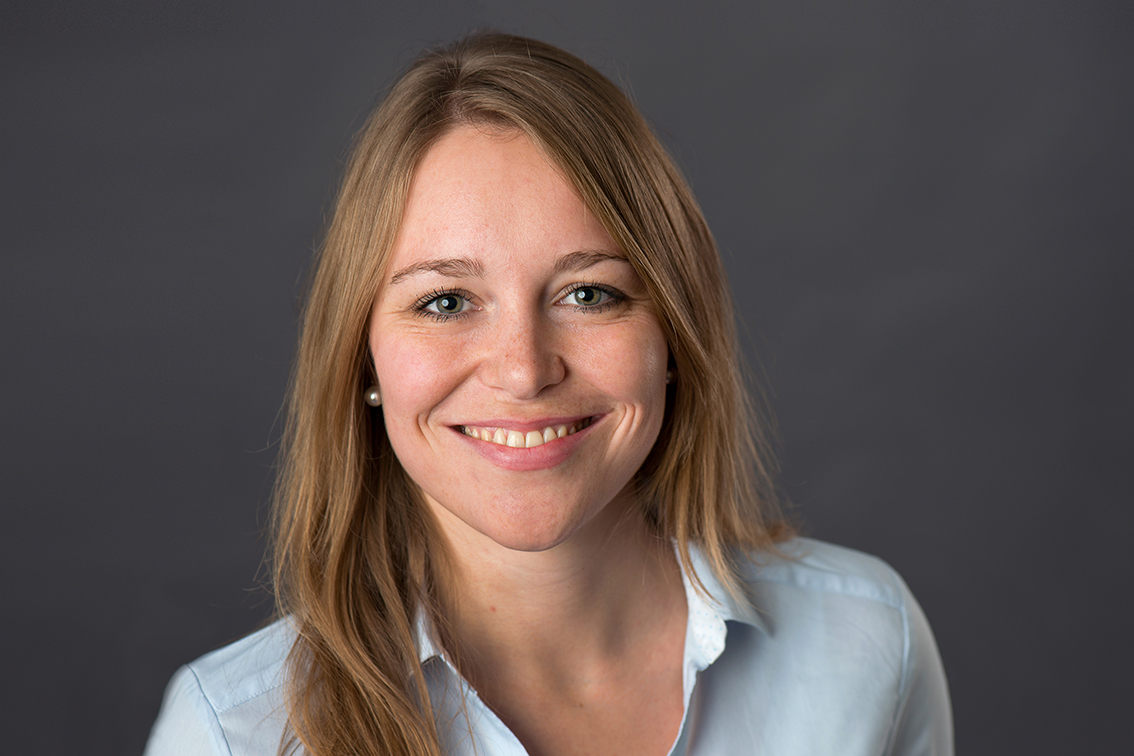 Annika Heinze
          M.A. Management von Sozial- und Gesundheitsbetrieben
          annika.heinze@famplus.de